Window Screening, also written as Wire Netting, is mainly used in hotels, public buildings, civil residences against bugs, insects, etc.


Wire Materials of Window Screening (Wire Netting): Mild steel wire, stainless steel wire, Al-mg alloy wire, galvanized iron wire, PVC wire, aluminum wire, chemical fiber.

Benefits of Window Screening: Light weight, good flexibility and easy cleaning.

Assortments:

Galvanized Iron Window Screening
Enamelled Iron Window Screening
Aluminum Window Screening
PVC Coated Window Screening
Fiberglass Window Screening
Others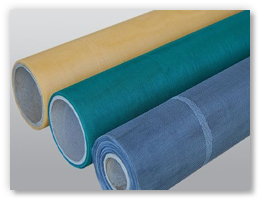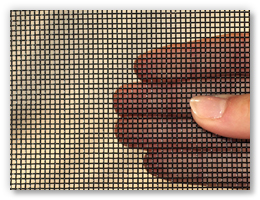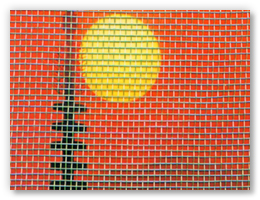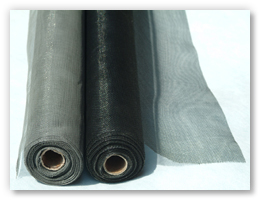 Specification of Mild Steel Wire Cloth (Black Wire Cloth), Plain or Twill Weave
Specification List of Window Screen Wire Netting

BWG31
BWG32
BWG33
BWG34

3"x100"
4"x100"
1x25M
1.2x30M
1.5x25M

Process: Electric galvanized after weaving
Color: White or blue white

Enamelled Iron Wire Netting

Aluminum Coated Iron Wire Netting

Material: Al-mg alloy or pure aluminum

Painted aluminum wire netting epoxy resin paint

BWG31
BWG32

3"x100"
4"x100"
1x25M
1.2x25M

Available in different colors

Twisted weaving:121416mesh;
Plain weaving:1824mesh;
Colors available:white,blue,green,etc.

Stainless Steel Wire Netting

14 x 14 SWG38

16 x 16 SWG37

18 x 18 SWG36

18 x 14 SWG35

20 x 20 SWG34

3"x100"

4"x100"

1x25M

1.2x25M

Materials: Stainless steel 304316??316L

BWG31

BWG32

Different colors available. Used in petroluem, pipes wrapping.